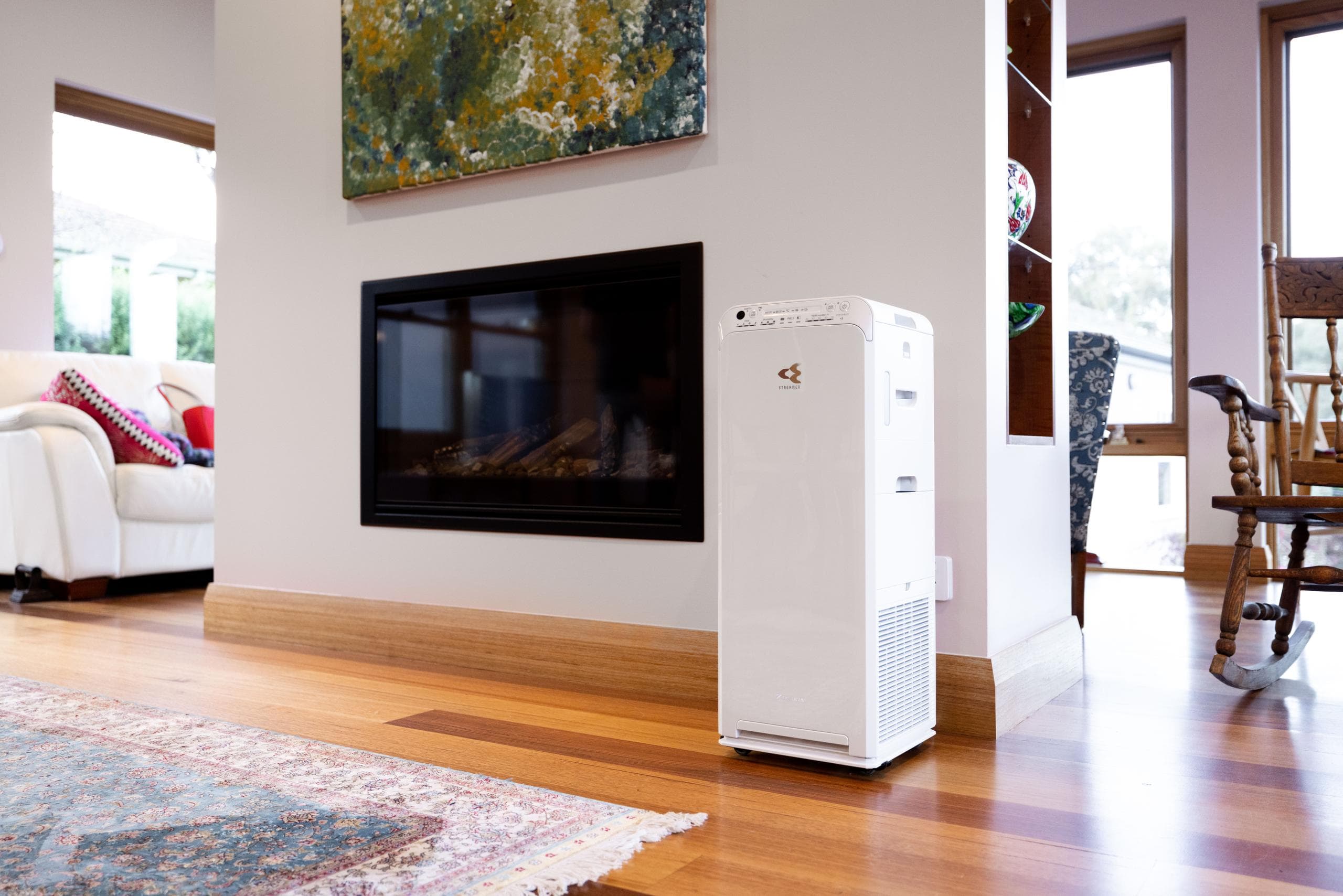 Get ready for spring and allergy season with 20% off a Daikin Air Purifier
Improve the comfort and health of your home and get ready for spring with the high-performance technology of a Daikin Air Purifier, designed to significantly reduce pollutants, allergens, and mould.
Daikin Air Purifiers are approved by the National Asthma Council Australia's Sensitive Choice® Program as a better choice for people who suffer from Asthma and Allergies. Featuring a high-power plasma discharge that generates high-speed electrons, the purifier works to decompose harmful substances with whisper quiet operation, allowing you to breathe cleaner, fresher air, peacefully.
Four layers of filtration are packed into the system with a triple detection sensor to seek out dust, PM2.5 particles and odour levels in the home. You can monitor the findings on the system and choose one of several modes that serve the best purpose in your household with the convenience of a wireless controller.
Anti-Pollen Mode – creates gentle air turbulence using fan speed modulation and traps pollen with the air filters before it settles.
Turbo Mode – high power operation for quick removal of pollutants. Ideal for use when there is a sudden increase of occupants in the room.
Auto fan mode – optimised airflow to suit contamination levels detected from the sensors for efficient energy use.
Econo mode – automatically switches between 'Quiet' and 'Low' operation mode to suit contamination. Ideal for overnight or sleeping hours.
Until September 30, enjoy 20% off the Daikin Air Purifier MCK55YPVM when you purchase a Daikin ducted reverse cycle system from Dawson.
For more information call 6297 4109 or email us at sales@dawsonhc.com.au